Montreal Fund Committee
IRPA gratefully acknowledges the following Associate Societies who contributed to the Montreal Fund in 2022! The fund provided support for 19 individuals to attend IRPA Regional Congresses in 2022.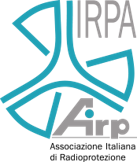 The Montreal Fund was created in 1995 by the Canadian Radiation Protection Association with the proceeds of the IRPA-8 International Congress held in Montreal, Canada, in 1992. The fund is used to enhance radiation protection worldwide by supporting attendance of young professionals at IRPA Congresses. The Fund was transferred to IRPA in 2005 with a total amount of $75,000 (Canadian).
It is managed by the IRPA Montreal Fund Committee which is chaired by the Financial Officer and includes the President, Executive Officer, and possibly one additional Executive Council member. The Committee has the responsibility to recommend to the Executive Council the amount available each year for distribution and the amounts to be distributed based on the requests received. The Montreal Fund is supported by contributions from Associate Societies and other stakeholders.
Distributions are made to support participation at IRPA regional and international Congresses of students and young professionals, preferably from developing countries and countries that do not have IRPA Associate Societies. They are normally made directly to the selected individuals or through the Congress Support Committees. Individuals are selected in accordance with the Terms of Reference for the Montreal Fund Committee, available on this web site. Congress Support Committees are expected to provide an accounting of funds distributed (including names of recipients) to the Treasurer in due course following the closing of a Congress.
Montreal Fund Committee Terms of Reference
Members
Chair
:
Sigurdur Magnusson
(
NSFS
), ICELAND
Member
: Ana-Maria Bomben (
SAR
), ARGENTINA
Member
: Christopher Clement (
CRPA
,
HPS
,
JHPS
,
SRP
), CANADA
Member
: Bernard le Guen (
SFRP
), FRANCE