ISRO - International Society for Radiation Oncology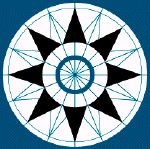 The International Society for Radiation Oncology was established in 1981 as a section of the International Society of Radiology (ISR). It became an independent society in 1994. Its main achievement has been so far the organisation of the quadrennial International Congress of Radiation Oncology (ICRO) in 1997 in Beijing, China and in Melbourne, Australia, in 2001.
ISRO mission, in addition to the quadrennial ICRO, is to develop an international educational programme in radiation oncology and cancer treatment, in areas of the world not covered by large scientific societies such as ESTRO or ASTRO. Two courses have been organised in 1999: one in South Africa and the other in Indonesia. In 2000, a workshop took place at the 2nd Argentinean Multidisciplinary Conference on Cancer, in Buenos Aires. In 2001, Mumbai, India welcomes the second international course in November. ISRO also supports the first AFROG meeting in Marrakech, Morocco on November 12-13, 2001.
ISRO wishes to offer a platform for developing education activities and international congress aimed at areas in the world where there is a lack in the fields of radiation therapy and oncology. The priority of the next four years will definitely be to emphasise aspects of education in developing countries and to bring expertise over there.
Members of ISRO are national and supranational societies of radiation therapy and radiation physics from all over the world. The directory is permanently updated. ISRO members are active in broadcasting ISRO information to their individual members.
Web site: http://www.isro.be/