Roger Coates, OBE, IRPA President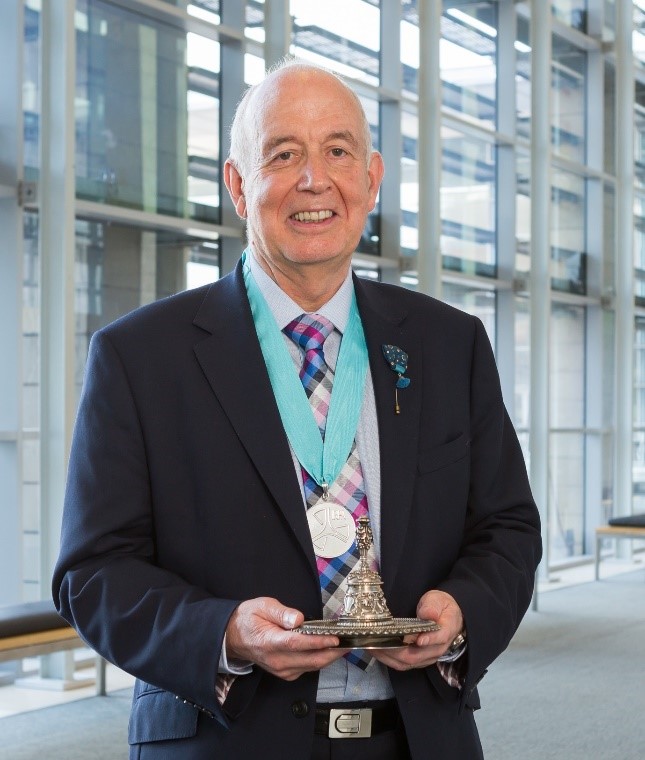 Roger Coates was educated at the Universities of Cambridge and Reading in the UK. He holds a BA degree in Natural Sciences and a PhD in physics. After post-doctoral work at Swansea University he joined the Health Physics and Safety Department at the Sellafield site of British Nuclear Fuels plc in 1975.
He worked in the nuclear industry for BNFL for over 30 years, holding radiation protection roles covering operations, environmental protection and emergency planning. His responsibilities broadened to encompass nuclear safety, together with conventional safety and environmental issues. He completed his industry career as Director of Environment, Health and Safety for both BNFL and its British Nuclear Group subsidiary.
On retiring from the company in 2006 he then worked for a short period with with the International Atomic Energy Agency (IAEA) in Vienna. Since 2008 he has been a Non-Executive Director at the UK LLW Repository Ltd, as well as advising several other nuclear organisations on safety issues.
Roger has extensive radiological protection experience across the whole field of operations, environment and the underpinning standards and science. He has made a direct contribution to national and international radiation protection standards through work with the UK Health and Safety Commissions Advisory Committees, IAEA and ICRP. He was a Member of the ICRP Task Group on Occupational Exposure and a co-author of the resulting ICRP Publication 75.
Roger is a former President of the Society for Radiological Protection, and was a UK Delegate to the IRPA 9, 10 and 11 Congresses, as well as serving on the Scientific Programme Committee for IRPA10 Hiroshima. He was IRPA Vice President for Congress Affairs from 2008-2012, leading the organisation of the IRPA13 International Congress in Glasgow. He became IRPA Vice President for the period 2012–2016, and was appointed IRPA President during the IRPA14 Cape Town Congress in May 2016.
In the June 2016 Queen's Birthday Honours he was awarded an OBE (Officer of the Order of the British Empire) for services to nuclear safety and radiation protection.
The White House
Bouth Ulverston, Cumbria, LA12 8JB, UK
Tel: +44 (0)1229 861462
Email: coates@irpa.net